Faux Stamped Concrete Tree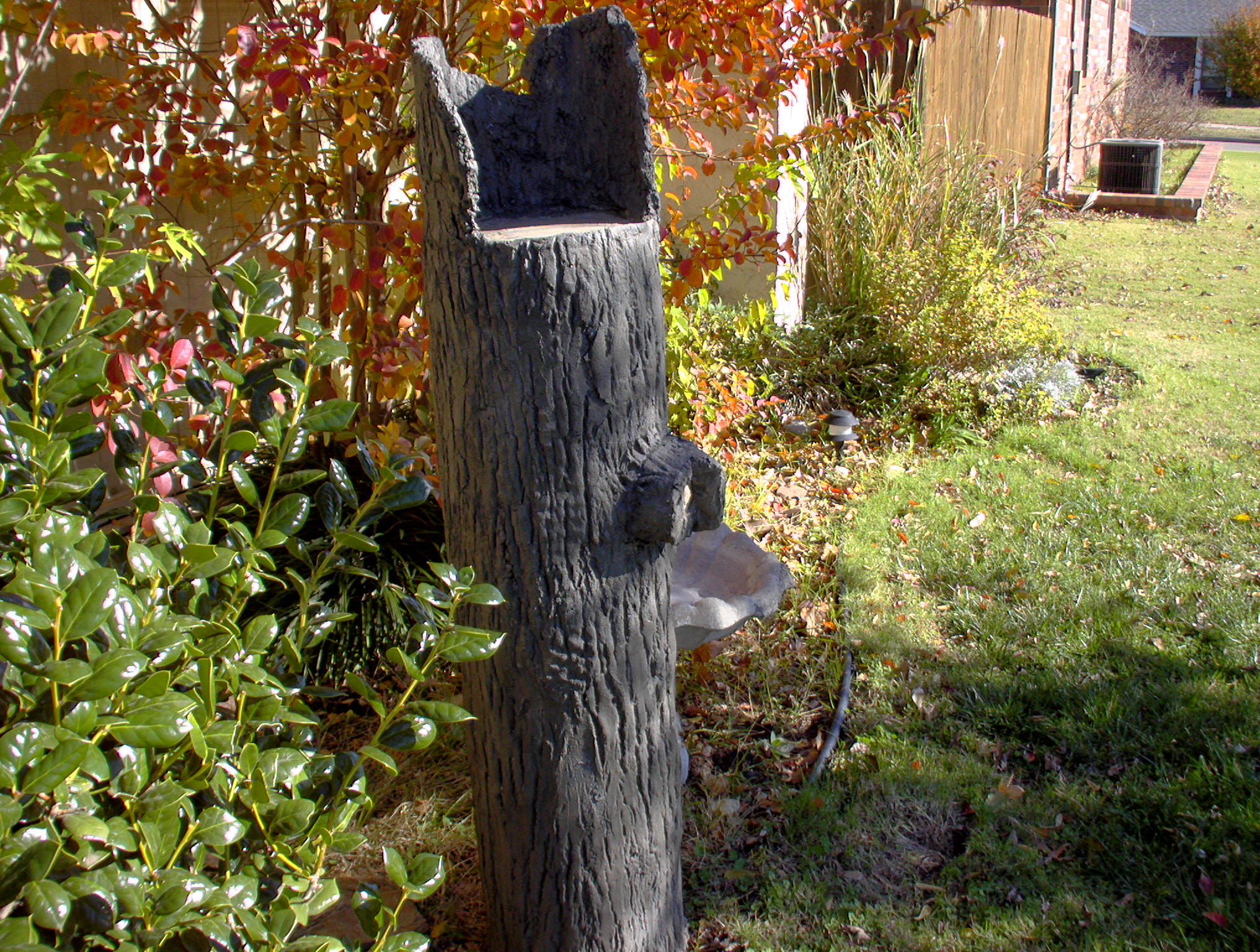 People looking into decorative concrete are no longer limited to their installations being horizontal applications. Now , through the use of light weight aggregates and polymers, concrete can be applied to virtually any surface. These applications can be stamped to simulate faux stones such as stacked sandstone, random stone, cobblestone, limestone, coral reefs, etc. We can custom design and build faux stamped concrete trees, cactus or even an alligator lurking in the bottom of your swimming pool!
Other great ideas for vertical stamped concrete would be to have us install it in your walk-in shower and tub surround. No more nasty grout joints to clean! Immagine, having a faux slate shower at a fraction of the cost of the real thing. You could also surround that unsightly central heat and air unit or swimming pool equipment with short walls of cobblestone, slate or brick. Maybe you would like a custom built stamped concrete mailbox. These types of installations are limited only to your imagination! Let us know what you have in mind. I bet it is not as crazy of an idea as you think!
Faux Stamped Concrete Tree